CIRCLE K INTERNATIONAL
Circle K International (CKI) is the premiere university service organization in the world. Based on the tenets of service, leadership, and fellowship, CKI develops college and university students into responsible citizens and leaders with a lifelong commitment to service.
COLLEGE SERVICE CLUBS
KEY CLUB INTERNATIONAL
Key Club International, the largest high school service organization in the world, empowers its members to lead and serve by cultivating leadership skills, developing friendships, and performing community service. Key Club members have a passion for helping others and gain leadership skills they will carry with them for a lifetime.
More than 260,000 members and 5,000 clubs in 30 nations
More than 12 million service hours annually
A resource that helps teens cultivate leadership skills, serve their communities, and build friendships
HIGH SCHOOL SERVICE CLUBS



SCHOLARSHIPS
On May 23, 2018, the Allen Kiwanis Club presented three Key Club Scholarships: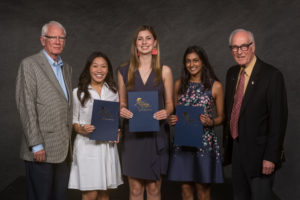 (left to right)  Griff Moore, club president; Syd Nguyen, Wakeland High School; Lauren Curtis, Reedy High School; Satya Boddu, Independence High School; David Olson, Kiwanis advisor
On May 22, 2019, the Allen Kiwanis Club presented scholarships to Talia from Reedy High School, Grace from Independence High School and Gabrielle from Wakeland High School. Shown is the Kiwanis advisor, David Olson.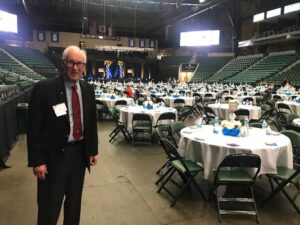 SOPHOMORE OF THE YEAR
BUILDERS CLUB
ELEMENTARY SCHOOL RECOGNITION
KIWANIS INTERNATIONAL LINKS TO OTHER PROGRAMS:
Circle K International        Kiwanis-Kids        Aktion Club
Key Club International     Builders Club       BUG